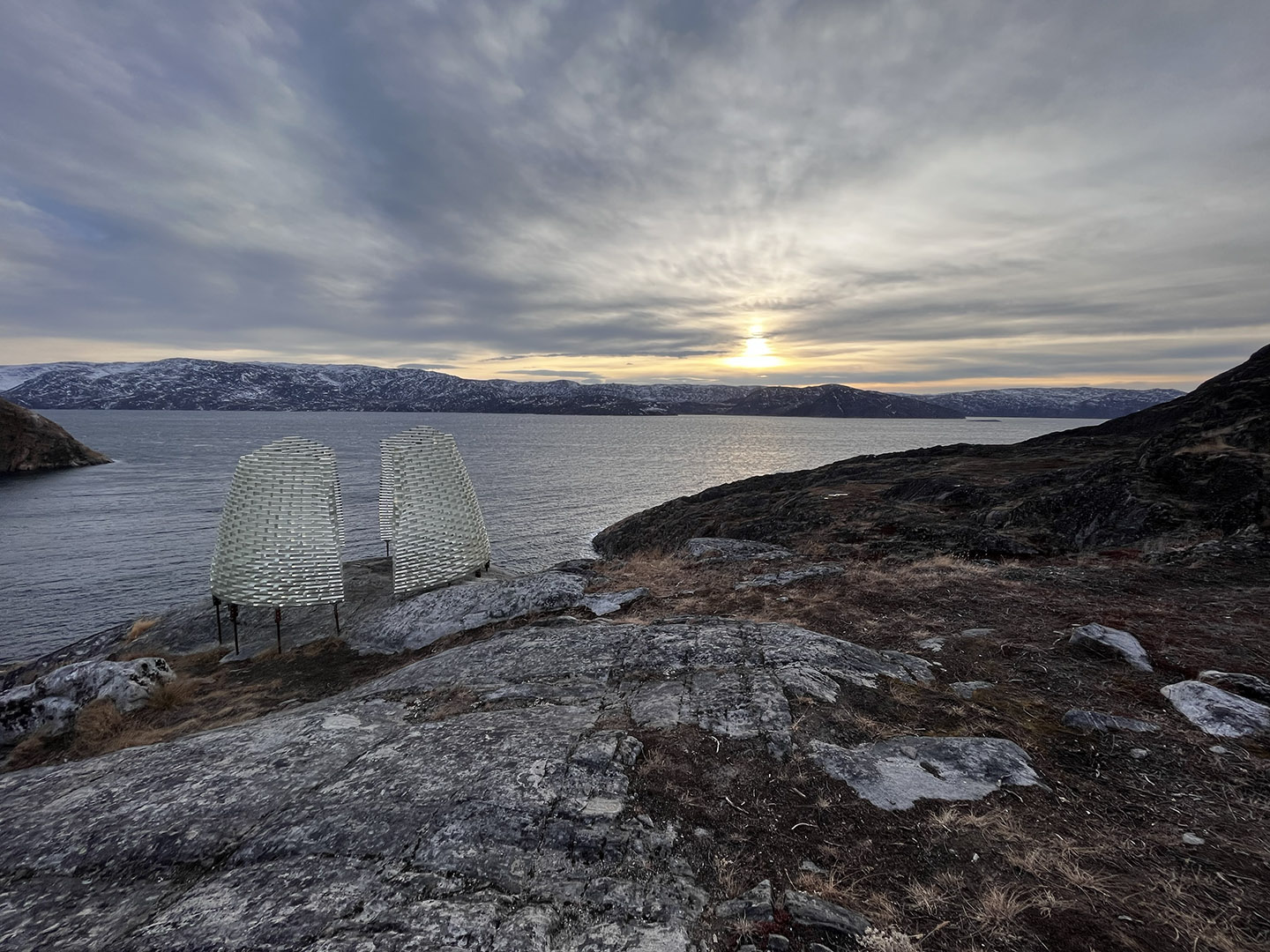 Co-creating research agendas toward a holistic, community-led terrestrial monitoring transect in West Greenland
Expedition Location:  Sisimiut – Sarfannguit – Kangerlussuaq – Nuuk, West Greenland
Expedition Dates:  November 1 – 10, 2023
Field Team Members:  Clay Prater (University of Arkansas), Vendy Hazukova (CCI, UMaine), Federica Scarpa (Icelandic Arctic Cooperation Network), and Thomas Ingeman-Nielsen (Danish Technical University)
Funding Support:  International Arctic Science Committee 
Background and Significance:

Development in the Arctic proceeds at a rapid pace with new infrastructure investments promising expansion of services and economic benefits for local communities. These developments, however, may also pose novel environmental and social tradeoffs, as they often cannot be accomplished without disturbing pristine areas of tundra, local wildlife and habitat, and human-wildlife relationships. This tension is also felt within the Arctic science community, as new research infrastructure is often necessary to gain a better understanding of the complex and rapid changes currently underway. Best practices for developing new research networks entail first establishing meaningful working relationships with local/indigenous peoples and stakeholders who must be involved– in all aspects and phases of study design and research concerning Indigenous knowledge (ICC Ethical and Equitable Engagement Synthesis Report), to co-create research agendas and policies that respect the local environment and are mutually beneficial to all parties involved (see more on IASC Action Group on Indigenous Involvement Final Report).
The purpose of this initiative is to gauge the interest of Greenlandic residents and scientists in co-developing an interdisciplinary, long-term terrestrial monitoring network in Greenland with the goal of supporting local community interests. Recent infrastructure development, the Arctic Circle ATV Road, now connects two important hubs in the Qeqqata municipality of West Greenland, the towns of Kangerlussuaq and Sisimiut, providing the necessary infrastructure support for the establishment of such a monitoring network. Spanning between periglacial and coastal environments, this region is characterized by strong climatic gradients coupled with unique geological and biological diversity. While new stations monitoring permafrost and climate are currently being established along this transect, complimentary biological monitoring is missing despite its potential importance to local communities and stakeholders.
Field Report:
Moving along with the events of the Greenland Science Week, we travelled from Sisimiut to Sarfannguit to Kangerlussuaq and eventually to Nuuk (minus Vendy). In each town, we met with local community leaders, hunters, and people that work and live in Greenland. During these meetings and workshops, we were able to begin discussions about the concerns and interests of local residents with regards to new infrastructure developments but also the effects of climate change. We were also able to share results of research that we have been working on over the past years with the residents.