Chasing the Ice in Greenland: How are Lakes Going to be Affected by Earlier Ice-Out?
Expedition Date: April 12 – June 3  &  June 22 – July 10, 2019
Field Team Members: Vendy Hazukova1,2, Benjamin Burpee 1,2, Todd Burpee, Robert Northington3, and Jasmine Saros1,2
1 University of Maine – Climate Change Institute
2 University of Maine – School of Biology and Ecology
3 Husson University – College of Science and Humanities
Field Expedition Location:  Kangerlussuaq, West Greenland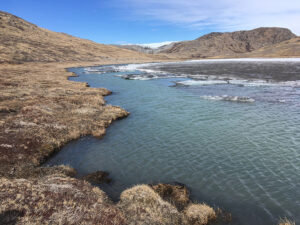 Project Goals:
The aim of our multi-year research programme is to disentangle how differences in ice-out timing affect community composition, phytoplankton biomass, and lake physical and biogeochemical structure in Greenland lakes. We are mostly focused on changes in phytoplankton communities because alterations at the base of the food web will have cascading effects for the whole ecosystem and consequently for metabolic budget of lakes.
The goal of this expedition was to understand what the drivers of under-ice primary production among selected lakes are, and to what degree do under-ice conditions define open-water processes and community structure.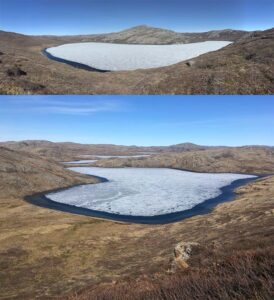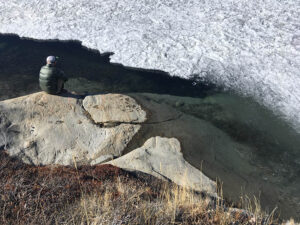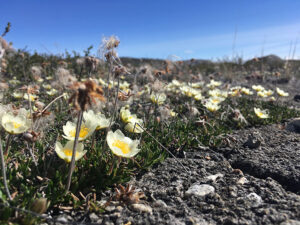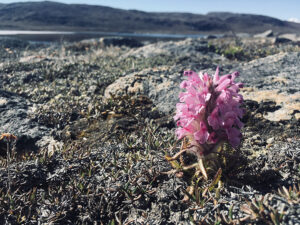 Data collection: 
Our target lakes for this project are located in Kangerlussuq, West Greenland, and they are a subset of lakes that have been systematically studied during the open-water period for more than a decade (e.g.: 2018, 2016, 2014, 2011).
In order to understand seasonal changes in lakes at a high temporal resolution, we use in-situ high-frequency monitoring sensors that record photosynthetically active radiation, dissolved oxygen, and temperature. Over the course of our expedition, we also collect samples for water chemistry and analyses of biotic communities. Given our interest in seasonal dynamics of phytoplankton communities, we employ a variety of methods to characterize them. In order to estimate biomass, we analyze concentrations of pigments using HPLC, and we also count and identify phytoplankton using light microscopy. To further understand qualitative changes in the structure of whole planktic communities, we use next generation amplicon sequencing targeting bacteria and small eukaryotes.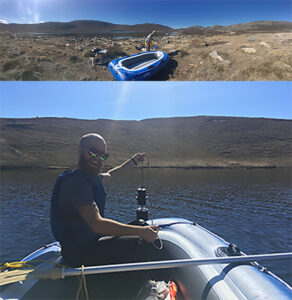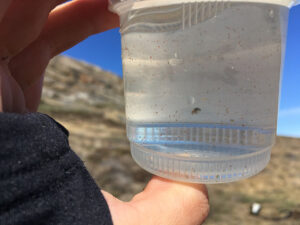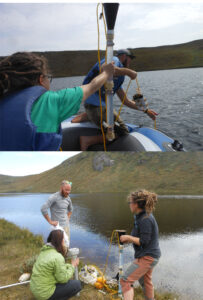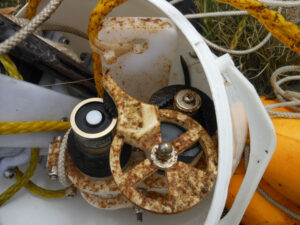 Media Outreach:
Please, contact Vendy Hazukova (vaclava.hazukova@maine.edu), Ben Burpee (benjamin.burpee@maine.edu), or Jasmine Saros (jasmine.saros@maine.edu) if you have any questions!