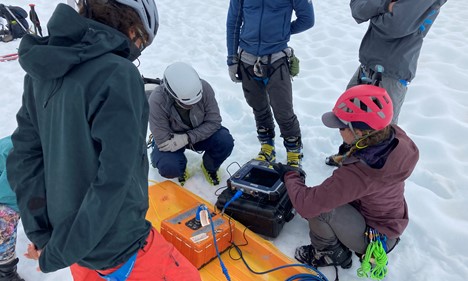 Updates
A quick (30-40 min) follow up summary of the conference and takeaways will be held on April 25th, 10 am EST.
Recordings from the conference are now available to view in the Resources tab
Presentation Abstracts – PRST_Conference_2022 are now available as well. Click the link to download abstracts and learn more about each presentation
When/where is the conference? 
This conference will be held April 4-6, 2022 with a follow up recap meeting on April 25th. Meetings will be held from 11am-3pm EST; 8 am- 12 pm PST; 4 pm- 8 pm GMT. The schedule is now posted!
Zoom Link: Register for the conference in the link above to receive an email with the Zoom link. Please email us if you have any issues with the links!
The Climate Change Institute at the University of Maine will host this virtual conference over the course of several days. We plan to host several sessions or topics of discussion for several hours each day. We hope that this format will encourage discussion and feedback between the shorter sessions.
What is the overall goal of this conference?
As the usage of radar continues to become more common and widespread in the Polar Sciences, it is important for the science community to have a coherent assessment of logistical and science interests and how we will address these.
What topics will be covered at this conference? 
– Current science and logistics using
– Future science questions and logistics
– Software needs, training, and availability to the community
– Community pool of equipment
– Radar data storage, accessibility, standards