Sandweiss named 2022 Distinguished Maine Professor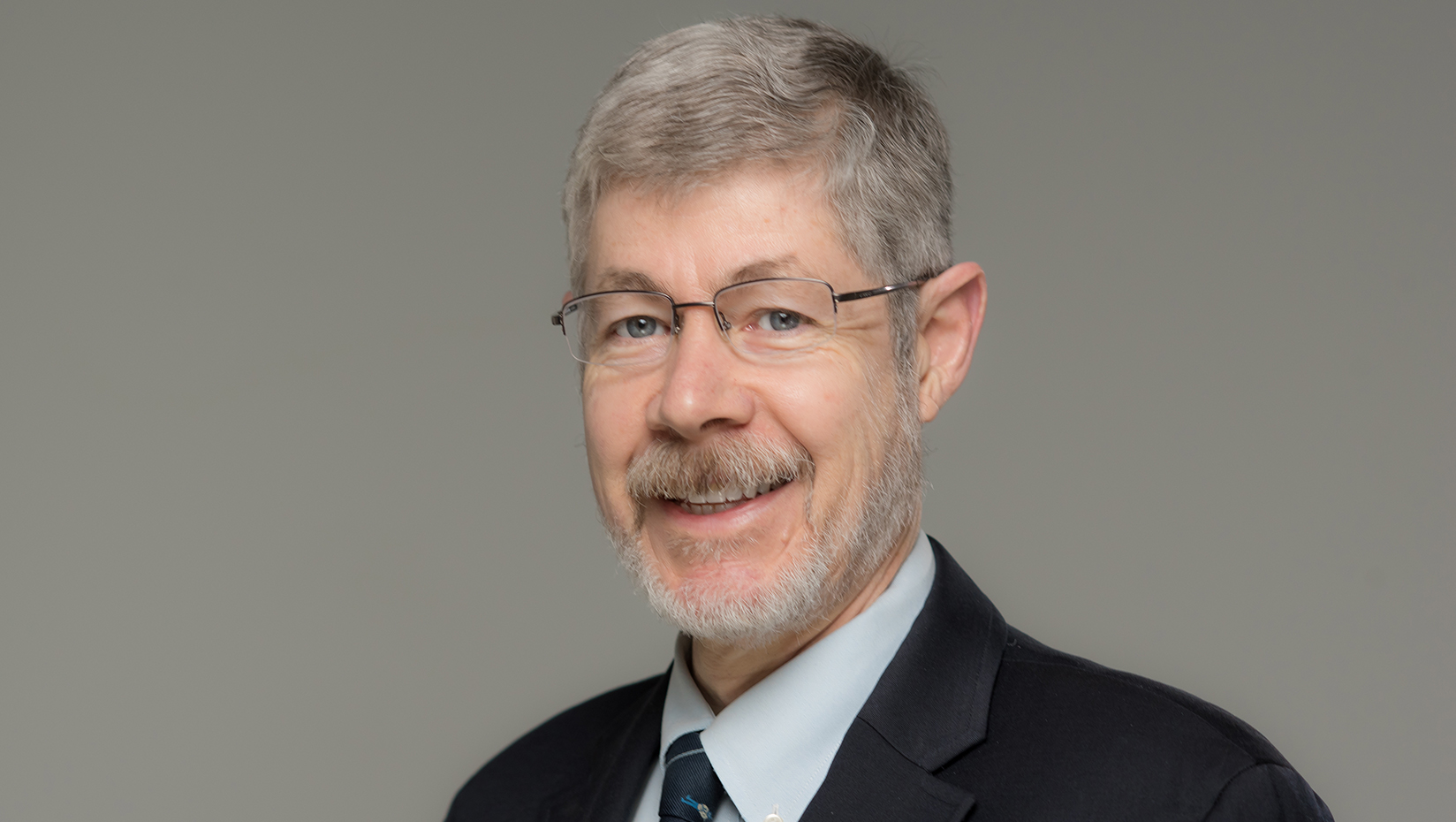 A longtime University of Maine professor who is a world-renowned researcher in Latin American archaeology and paleoclimatology is the 2022 Distinguished Maine Professor, the university's most prestigious faculty award.
Daniel Sandweiss is a UMaine professor in the Anthropology Department and the Climate Change Institute. He also is a cooperating professor in the School of Earth and Climate Sciences, and the School of Policy and International Affairs. The annual Distinguished Maine Professor Award, administered by the University of Maine Alumni Association, honors a UMaine professor who exemplifies the highest qualities of teaching, research and public service.
The UMaine classes of 1942 and 2002 sponsor the award, which includes a $4,200 prize. Sandweiss will be honored at this year's virtual Alumni Achievement Awards and Recognition Ceremony on May 12.
Sandweiss has been a member of the UMaine community since 1993. He teaches undergraduate and graduate courses — from the popular introductory anthropology class in human evolution and prehistory to graduate seminars in Quaternary studies and archaeology to meet individual research needs of graduate students. As an educator, Sandweiss is known for his steadfast commitment to student success, including mentoring tomorrow's leaders in archaeology, and to helping build an inclusive, supportive UMaine community.
Sandweiss' decades of research focus on early human settlement, subsistence and associated environments in South America; the initial colonization of the New World's coastal margins; and the origins and periodicity of El Niño and its effects on past human societies. Currently, he is leading a National Science Foundation study of the ecological context of early settlement in a southern Peruvian coastal valley, circa 5000–1000 BP.
Sandweiss began his research career as a faunal analyst specializing in mollusk remains. He soon expanded his research to consider environment and climate change, conducting pioneering research on the origins of El Niño and fluctuations of its frequency and intensity over time.
His research on El Niño events also provided a scientific foundation for exploring the impact of climatic disasters on cultural change in the Andes. He has investigated prehistoric sites along the western coast of South America, including Quebrada Jaguay in southern Peru where he discovered evidence of the most ancient fishing community in the Western hemisphere.
Sandweiss also is credited with discovering variation in the frequency of El Niño events during the Holocene (the last 11,400 years) and, in the process, demonstrating the value of archaeological remains as records of past climates and early maritime adaptations. His research shed light on the role of earthquakes and El Niño floods in Peruvian beach-ridge formation and the effects of the Spanish Conquest on the preservation of these ridges.
In collaboration with Norwegian explorer Thor Heyerdahl, Sandweiss excavated Túcume in Peru, South America's largest pyramid center. And in 1993, Sandweiss was the first American archaeologist to conduct fieldwork in Cuba following the Cuban Revolution.
Through the years, funding sources for Sandweiss' international research included the National Science Foundation, National Geographic Society, NASA and TIMEX Corporation.
Sandweiss' extensive publishing history spans decades and includes co-authoring a recent paper in the Proceedings of the National Academy of Sciences on the earliest adobe monumental architecture discovered in the Americas. His publications on prehistoric marine exploitation systems and El Niño history represent seminal contributions to the fields.
Throughout his career, Sandweiss has been dedicated to fostering and enhancing interactions among Andeanist archaeologists, with particular focus on building better bridges to colleagues in Latin America. That started with his work as a Ph.D. student at Cornell University, where he founded the Northeast Conference on Andean Archaeology and Ethnohistory, and the publication series Andean Past.
National and international recognition of his career accomplishments include three Society for American Archaeology Presidential Recognition Awards and creation of the Dan Sandweiss Founder's Award by the Northeast Conference on Andean Archaeology and Ethnohistory. He is a Fellow of both the Geological Society of America, and the American Association for the Advancement of Science (AAAS).
In 2016, Sandweiss received the Geological Society of America's "Rip Rapp Archaeological Geology Award," given annually in recognition of outstanding contributions to the interdisciplinary field of archaeological geology.
At UMaine, Sandweiss received the 2015 Outstanding Faculty Research Award and the 2021 Outstanding Service and Outreach Award, both in the College of Liberal Arts and Sciences, and UMaine's 2017 Presidential Research and Creative Achievement Award.
In 2014, he received the inaugural Graduate Student Advocacy Award from the University of Maine Graduate Student Government, an annual award named in his honor when he finished a nine-year term as dean and associate provost for graduate studies.
Sandweiss is the chief cooperating curator of UMaine's Hudson Museum, and a longtime research associate for Norway's Kon Tiki Museum and the Carnegie Museum of Natural History Division of Anthropology. He also is vice president and a board member of the Institute of Andean Research.
In 2018, Sandweiss was named to sequential two-year terms as the national president-elect, president, and past president of Phi Kappa Phi, the nation's oldest and most selective multidisciplinary collegiate honor society founded at UMaine. He was previously Northeast regional vice president and vice president for chapter development and currently chairs the Phi Kappa Phi board of directors.
Most recently, he has been named president-elect of the Society for American Archaeology and will be serving for one year before serving a two-year term as president.