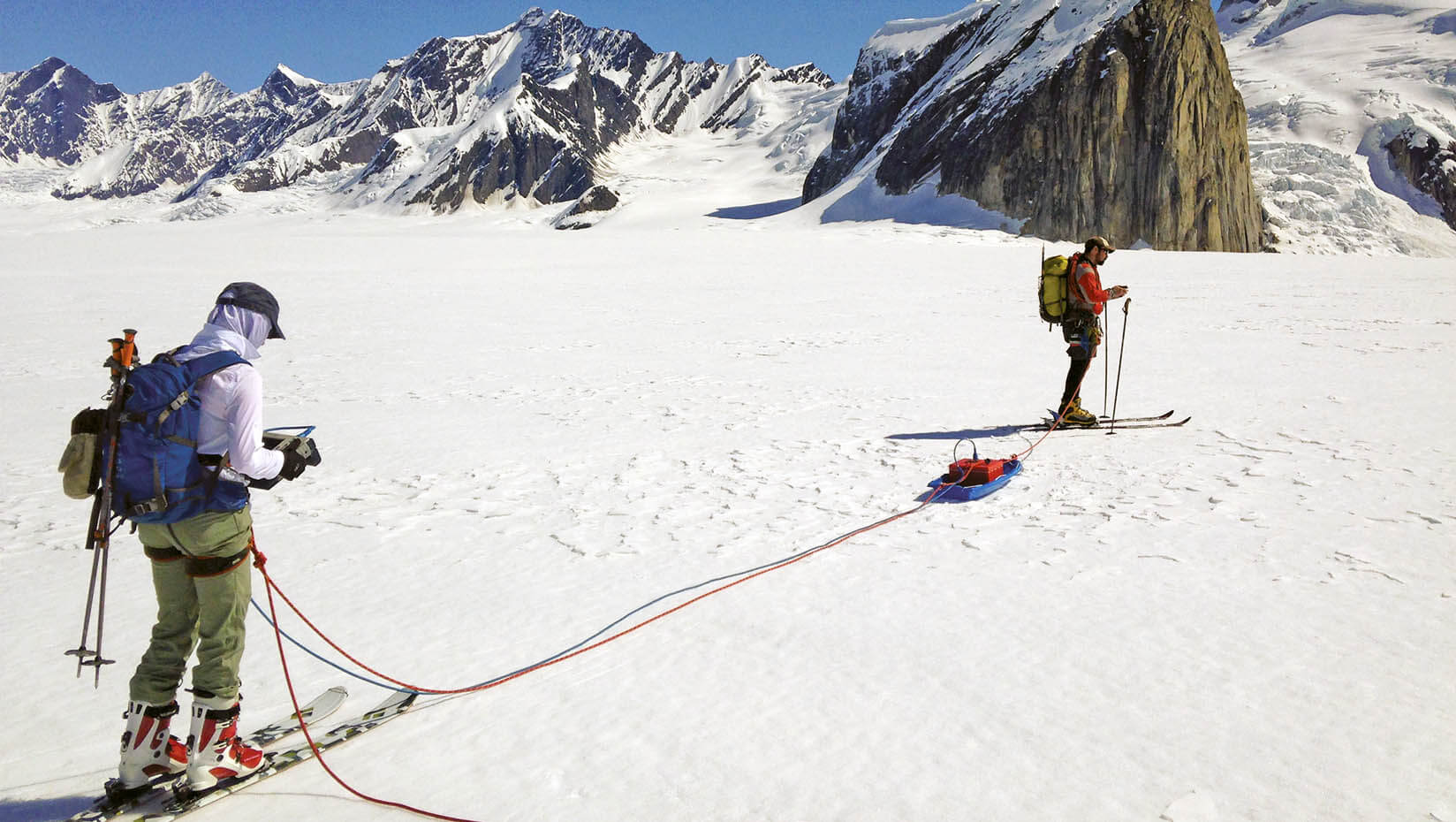 CCI scientists provide resources to educate Maine youth about climate change
Colleagues at the Climate Change Institute are collaborating to strengthen climate education for youth in grades 5–12 in Maine.
CCI faculty and staff have created the Climate Education Resources webpage to provide educators with a variety of informative materials in one place.
The resources are grouped within five themes — Climate Synthesis & Overview, Climate Data Tools, Simple Climate Models, Video and Virtual Library and What's Happening in Maine?
The numerous resources include: videos of research excursions on Everest and in Antarctica and Greenland; an Ice Age Trail Map and Guide; a list of 10 reasons why climate change matters; descriptions of how and why ice cores are collected; the Climate Reanalyzer, which details weather conditions worldwide as well as changes in climate through time; a talk by CCI director Paul Mayewski titled "Climate Change: Scientific Evidence or Alternative Facts"; a link to the Maine Climate and Agriculture Network website that examines projected changes in growing seasons and storm intensity; and the Maine's Climate Future 2020 Update, which contains information about the state's changing climate, impacts on natural resources, adaptation measures, and possible future implications.
Mayweski and colleagues began working on the project in response to a Maine Department of Education (DOE) request.
Those colleagues are Sean Birkel, research assistant professor and Maine State Climatologist; Daniel Dixon, research assistant professor; Ivan Fernandez, professor; Katie Glover, research associate; Bjorn Grigholm, research assistant professor; Cynthia Isenhour, associate professor; Karl Kreutz, professor; Betty Lee, CCI assistant director; Kirk Maasch, professor; and Molly Schauffler, assistant research professor.
The DOE's outreach includes a request for input about increased climate and career education in response to the state's adoption of Next Generation Science Standards (NGSS) and the Maine Climate Council's Four-Year Plan for Climate Action.
The NGSS identify scientific and engineering practices, crosscutting concepts, and core ideas in science that K–12 students should master to prepare for success in college and 21st-century careers.
"Climate change factors richly into the Next Generation Science Standards. Yet, we know that climate and weather information and data focused on Maine can be hard for teachers to find in forms that are accessible and engaging for students," says Schauffler.
"We hope our effort makes it easier for students to explore why and how climate is changing, and what the changing climate means in their lives and in Maine communities. We also hope it helps them put changes they may be witnessing into a global perspective."
With each resource, the CCI team includes a list of related NGSS and suggested student grade levels.
The Maine Climate Council's four-year plan for climate action calls for increasing public education about climate change, and enhancing educational opportunities for climate science and clean energy careers.
That also fits with CCI's mission to contribute research-based knowledge that makes a difference in people's lives and to promote responsible stewardship of human, natural and financial resources, now and in the future.
CCI scientists travel the world to learn about past and present climate and to understand how human activities can mitigate and adapt to changes.
This summer, the group will continue to add resources and will expand and refine the page in response to educators' feedback and requests.