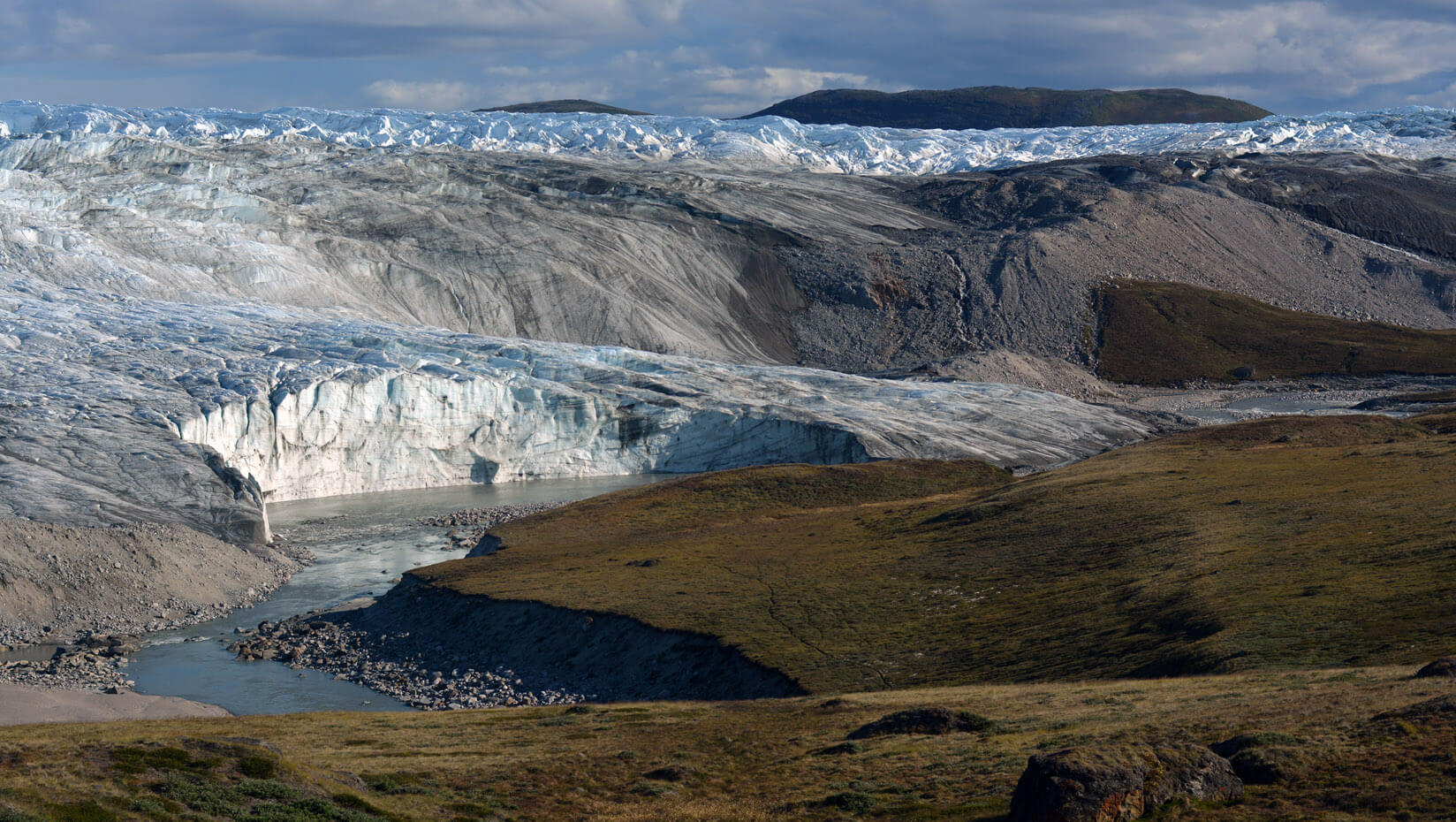 UMaine awarded nearly $3M to train graduate students to be future Arctic scientists
The University of Maine will train future Arctic scientists to help address the socio-environmental challenges resulting from the world's most rapidly changing environment with a nearly $3 million award from the National Science Foundation (NSF).
The new UMaine initiative, Systems Approaches to Understanding and Navigating the New Arctic, is funded by the NSF Research Traineeship (NRT) Program, which encourages the development and implementation of "bold, new, potentially transformative models" for science, technology, engineering and mathematics (STEM) graduate education training.
This is UMaine's third NRT award; the first two are the One Health and the Environment initiative and Enhancing Conservation Science and Practice. All align with the University of Maine System "Research and Development Plan" and emphasize workforce development.
The new Arctic initiative to train graduate students in the interdisciplinary field of Arctic systems science is led by Jasmine Saros, associate director of UMaine's Climate Change Institute (CCI) and a professor of lake ecology. Its focus is on the interconnected nature of environmental and social changes in the Arctic and Northern Hemisphere.
"UMaine's Climate Change Institute has been an internationally-recognized leader in polar science for more than four decades. This new training program builds off of our legacy to advance understanding of the interconnected impacts of Arctic change on people and ecosystems, both in the Arctic and in Maine," according to Saros, one of more than a dozen UMaine professors who have been conducting research in the Arctic in recent years.
Saros also co-leads the international working group, the Kangerlussuaq International Research Network (KaIRN), that focuses on recent climate-driven environmental changes in the West Greenland ice sheet, and terrestrial and aquatic ecosystems.
Over the next five years, the program is expected to train nearly 60 master's and Ph.D. students, including 20 funded trainees in ecology, Earth sciences, anthropology, economics and marine sciences. Their training will include an interdisciplinary curriculum, Arctic field experience, and research focused on changes in Maine, southwest Greenland and the Arctic–North Atlantic.
UMaine-led research has demonstrated that the region is rapidly warming, with mean annual air temperatures between 2007–12 in Greenland 3 degrees Celsius higher than the average from 1979–2000. As a result, Greenland's ecosystems are changing rapidly, with shifts in recent decades in glacial meltwater discharge, dust production, plan phenology and lake ice out timing.
Impacts on Maine are many, according to UMaine researchers. Greenland ice sheet melt has reduced seawater salinity and altered ocean circulation, contributing to rapid increase in sea-surface temperature in the Gulf of Maine, altering distributions and health of marine species and fisheries. The recent warming in the Gulf is linked to changes in large-scale atmospheric circulation.
Among the research projects being developed in the new Arctic program: Greenland atmospheric blocking links to heavy precipitation and shellfish closures in Maine.
This next generation of leaders need to be prepared to advance understanding of the local and global effects of changes in the Arctic and conduct solutions-driven research on the socio-environmental systems. That includes anticipating and adapting to the changes people living in the northern hemisphere are experiencing, such as abrupt shifts in weather patterns and altered availability of natural resources.
Cross-disciplinary and cross-cultural perspectives must address emerging environmental and economic issues. In partnership with stakeholders, the work of Arctic scientists must help foster resilience in the face of change and inform Arctic policy, says the multidisciplinary UMaine research team behind the NRT initiative.
Communication of research findings will include publication of Arctic science policy briefs.
The new graduate training program to foster systems perspectives to address the Arctic's complex changes builds on UMaine's strengths and expertise in polar biophysical research, cross-cultural perspectives and integration of knowledge systems, Arctic law and policy, and socio-environmental systems research.
The full team of faculty researchers involved: Paul Mayewski, director of the Climate Change Institute and distinguished Maine professor; Lee Karp-Boss, professor of oceanography in the School of Marine Sciences; Darren Ranco, associate professor of anthropology and chair of Native American Programs; Kathleen Bell, professor of economics and interim director of the School of Economics; Kristin Schild, CCI and School of Earth and Climate Sciences (SECS) research assistant professor; Sean Birkel, CCI and SECS research assistant professor and state climatologist; Keith Evans, associate professor of marine resource economics; and Charles H. Norchi, Benjamin Thompson Professor of Law in the University of Maine School of Law.