Miner chosen as Ambassador to inspire next generation of STEM pioneers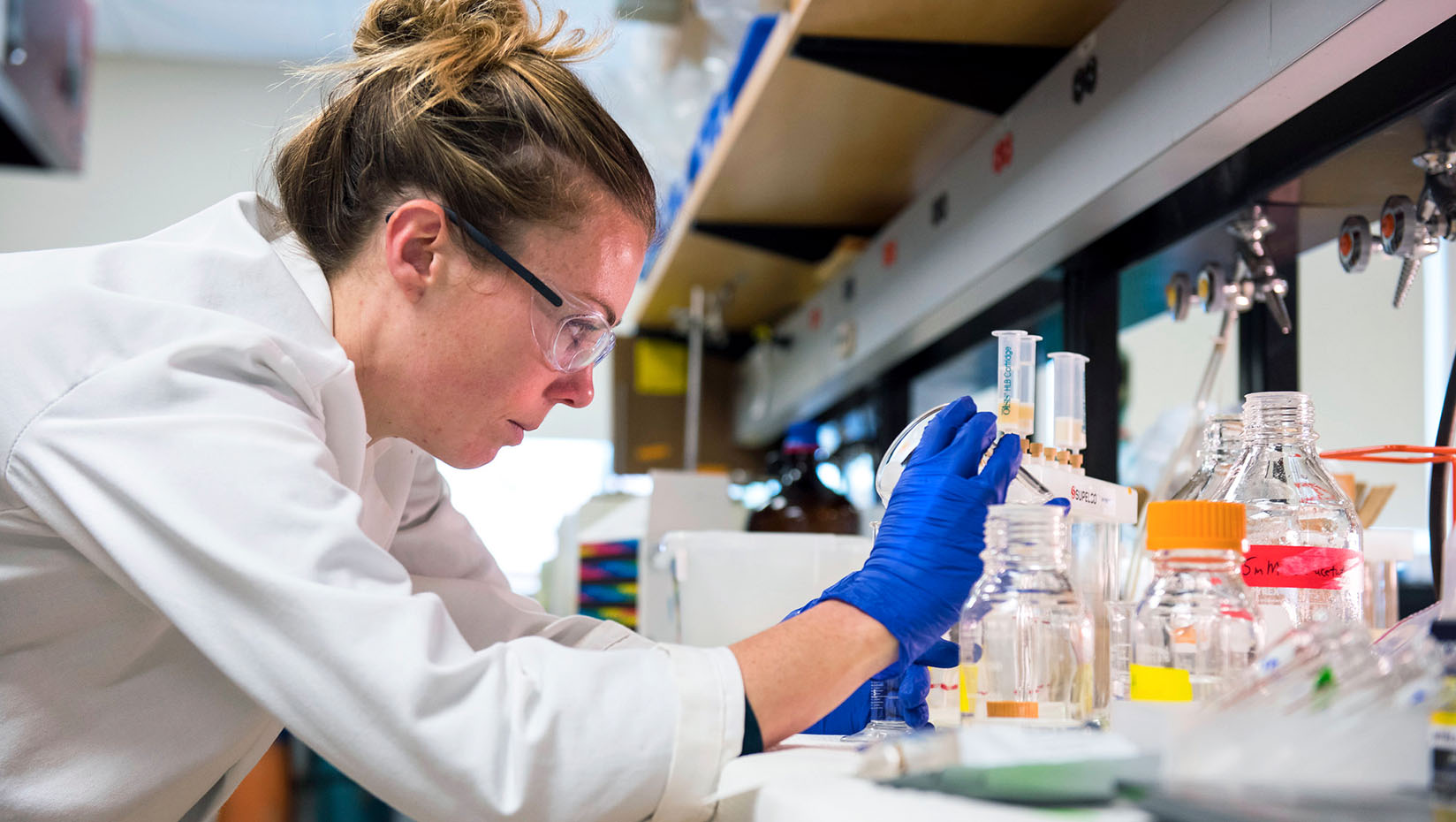 Miner chosen as Ambassador to inspire next generation of STEM pioneers
Kimberley Rain Miner, a University of Maine research assistant professor in the Climate Change Institute and a physical scientist at the Geospatial Research Laboratory, has been selected as one of 125 AAAS (American Association for the Advancement of Science) IF/THEN® Ambassadors.
IF/THEN®, a national initiative of Lyda Hill Philanthropies, seeks to further women in science, technology, engineering and math (STEM) by empowering current innovators and inspiring the next generation of pioneers.
"We firmly believe that if we support a woman in STEM, then she can change the world," said Lyda Hill, founder of Lyda Hill Philanthropies.
"The goal of IF/THEN® is to shift the way our country — and the world — think about women in STEM and this requires changing the narratives about women STEM professionals and improving their visibility."
To achieve the goal, AAAS IF/THEN® Ambassadors will connect with students in person and through various media platforms, including popular YouTube channels and network television shows.
Ambassadors like Miner are contemporary role models who represent a diversity of STEM-related professions in the United States, from entertainment, fashion, sports, business and academia.
"AAAS is deeply committed to advancing education and opportunities for girls and women in STEM," said Margaret Hamburg, chair of the AAAS Board of Directors.
"This partnership enables us to reach more deeply into STEM education and help advance STEM careers for women and girls. It will help us to elevate the voices of women working in STEM fields and to inspire the next generation of girls and women in science."
"We are so proud to share that Kimberley Miner has been chosen as an AAAS IF/THEN® Ambassador. Her work in glaciology to understand health risks imposed by melting ice that contains toxic substances has global significance," said Paul Mayewski, director of the Climate Change Institute.
"Throughout her tenure at the University of Maine, Miner has been a leader in her field and helped the Climate Change Institute to achieve our mission to understand the impact of human activity on the physical and chemical climate. We're so proud of her impressive work and especially proud that she has received the prestigious recognition as an AAAS IF/THEN® Ambassador."
Miner, who earned her doctorate in Earth and climate sciences at UMaine, said she's thrilled to be working with Lyda Hill Philanthropies to inspire the next generation of female leaders in STEM.
"If they can dream it, then they can do it," she said.
As an IGERT (Integrative Graduate Education and Research Trainee) at the CCI, Miner explored six continents and developed a framework to assess the threat of pesticides — including DDT — that for years have been trapped in glacial ice and now are entering watersheds as the glaciers melt.
She found pesticide pollutants — including the insecticide DDT — in a remote Alaskan glacier and its meltwater. Pesticides that contain organochlorine compounds (OCPs) are banned in many countries because exposure can result in fatigue, headache, nausea, blurry vision, tremors, confusion, cancer, coma and death.
The DDT deposited and stored near the surface of Jarvis Glacier in interior Alaska likely was transported there in the atmosphere from Asia, where it's still used to try to prevent malaria, she says.
Miner also found that children in Alaska whose diet includes a lot of fish from rivers fed by the Eastern Alaska Mountain Range may have a long-term elevated risk for cancer because of insecticides — including DDT — in the meltwater.
When Miner was a student at UMaine, she was named a Switzer Environmental Fellow.
In October, Miner and other AAAS IF/THEN® Ambassadors will participate in the IF/THEN® Summit in Dallas for specialized media and communications training.
IF/THEN® will support the Ambassadors and their inspiring work by showcasing them on a national platform by sharing stories of their STEM journeys and the ways in which they use STEM to solve problems and create new possibilities for the future, according to the website.
The IF/THEN® Collection, a digital asset library of photos and custom content, will be created as a tool to increase the number of accurate and powerful images of real women and girls in STEM.
The robust collection can be accessed by media, educators and nonprofit organizations as they develop and share content and curriculum.
AAAS IF/THEN® Ambassadors were selected through a rigorous selection process.
Candidates were evaluated for overall excellence with a focus on contributions to their STEM-related field, commensurate with their career stage; demonstrated experience and abilities in STEM communication and public engagement via media, classroom and public programs; and commitment to inspiring middle school girls to be the next generation of STEM pioneers.
The IF/THEN® Girls Advisory Council, composed of more than 150 10- to- 18-year-old girls from around the country, also participated in the Ambassador selection process.
The complete list of Ambassadors, including archaeologist Sarah Parcak, originally from Bangor, Maine, is online.